At IWS we have built a successful business selling and servicing high quality tow trucks for over 20 years. To us it has always been simple. Build the absolute best truck you can. Help your customers be successful, and stand behind that commitment! We have brought what we learned from the towing industry, to the trailer industry.
We want to make sure that whenever you buy a trailer from IWS that you have zero regrets. That's why we developed the IWS Signature Series™. We have been working for over 20 years with our customers to design the absolute trailer coach we can. We have worked year after year for our trailers to be on the cutting edge of safety, technology, and performance. When you buy an IWS Signature Series™ ATC Car Hauler you can rest assured that you made the right choice. When you are towing your trailer with your prized possessions you will NEVER say, "Boy I wish I had bought a cheaper trailer!"
Below you will see an example of one of our IWS Signature Series™ ATC Car Haulers. You will see some options labeled "IWS Signature Series™ options. These options are what we have custom ordered, or custom designed for our customers to have the best trailer we could possibly build. Below is just one example of our many signature series builds. For more information on the IWS Signature Series™ please contact us.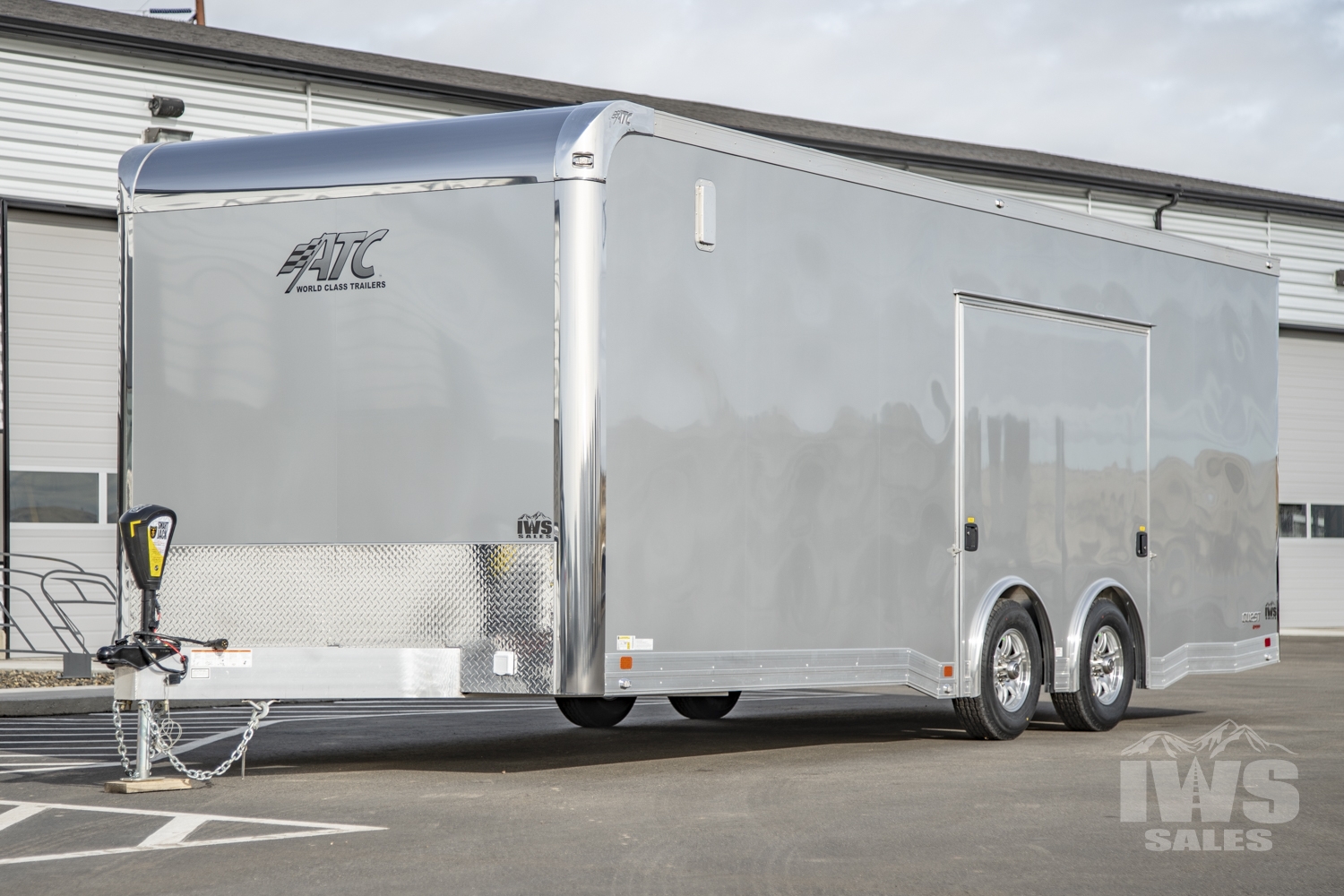 IWS Signature Series™
2021 24' ATC QUEST CH305 ENCLOSED CAR TRAILER
Frame Features
(2) 5,200 Lb. Torsion Axles (Approximately 14 1/4″ Ground Clearance – Unloaded)
Spread Axle Spacing
A-Frame Coupler with 10,000 LB. 2 5/16″ Ball Hitch
16″ On-Center Floor Crossmembers
1″ X 3″ Aluminum Roof Crossmembers @ 16″ On-Center
1″ X 1.5″ Wall Crossmembers @ 16″ On-Center
Beavertail Floor Design
5″ Aluminum Frame
Full Perimeter Aluminum Frame
Skid Plates Frame Protection
Electric – 3500 LB. Electric Tongue Jack **(IWS Signature Series™ Option)
(4) ST225/75R15/LRE Radial Tires On Aluminum Wheels With Stainless Steel Lugnuts
ST225/75R15/L4E Spare Radial Tire On Aluminum Wheel **(IWS Signature Series™ Option)
Spare Tire Mount on Interior Wall **(IWS Signature Series™ Option)
12″ Extended Triple Tube Tongue
7-Way Truck/ Trailer Connector
1″ X 3" Backer in Wall for Spare Tire Mount **(IWS Signature Series™ Option)
Exterior Features
Silverfrost Exterior Color
Screwless Aluminum Exterior Walls
.030 Exterior Aluminum Wall
(4) Polished Aluminum Fenderettes
24″ ATP Gravel Guard With J-Rail
One Piece Aluminum Roof
Perimeter Skirting with Reverse Beavertail
Polished Stainless Steel /Cast Corners
Polished Stainless-Steel Vertical Trim Including Front & Top Radius
Stainless Steel Header & Rear Trim
Polished Stainless-Steel Rear Verticals
4″ Aluminum Upper Trim/Rub Rail
7″ Aluminum Lower Trim/Rub Rail
14′ Manual Roof Vent **(IWS Signature Series™ Option)
2-Way Salem Vent System (1 Pair) **(IWS Signature Series™ Option)
Doors
Premium Rear Ramp Door with Continuous Aluminum Hinge (2400 LB Rated Max Load – 4000 LB Vehicle Load)
Color Matched Rear Ramp Door
16″ Extruded Aluminum Transition Flap
Extruded Aluminum Rear Ramp Door Flooring **(IWS Signature Series™ Option)
Stainless Steel Paddle Latch System
36″ X 78″ CH405 Series Entrance Door (Right Hinged)
36″ Aluminum Slide In-Out Non-Slip Grid Step **(IWS Signature Series™ Option)
88″ X 66″ Premium Escape Door (Top Hinged) With Removable Wheel Well **(IWS Signature Series™ Option)
One Piece Removable Interior Wheel Well
Exterior Fenderettes Integrated into Door
(2) 140 Lb. Door Assist Gas Shocks
(2) Hold-Open Rods
Interior Features
7′ Interior Ceiling Height
24″ Deep Upper & Lower Cabinetry (Silverfrost)
5-Drawer Storage Integrated Into Lower Cabinets **(IWS Signature Series™ Option)
Aluminum Countertop Surface (Lower Cabinets)
Screwless Aluminum Interior Ceiling (Polar White)
Interior Cover & Spring Box (Silverfrost)
Screwless Aluminum Interior Walls (Polar White)
Extruded Aluminum Flooring **(IWS Signature Series™ Option)
(4) 5,000 Lb. Recessed D-Rings
3 Rows of Recessed Flooring Airline Track **(IWS Signature Series™ Option)
Wall Mounted Upper & Lower Airline Track **(IWS Signature Series™ Option)
Smooth Aluminum Wheel Well Boxes
Electrical Features
930 A/775 CCA 12V AGM Batteries
Intelli-Power 60A Converter/50A Breaker Box with 12 V Fuse Panel
Manual Power Cut-Off Switch (12V)
50A Motorbase Power Inlet With 25′ Shore Cord
(4) Amber Lower LED Clearance Lights
(4) Amber Upper LED Clearance Lights
(2) Red Lower LED Clearance Lights
(7) Red Upper LED Clearance Lights
(2 PAIR) Red Led Slimline Tail Lights
(2) High Output Curbside Led Scene Lights with Chrome Bezels with Wall Switch
(3) Interior 120V/15A Power Receptacles
Exterior 120V/15 GFI Power Receptacle
(4) Recessed 14″ Interior Led Ceiling Lights With (2) Wall Switches
Winch Plate Installed Under Floor for Future Mounting of Winch **(IWS Signature Series™ Option)
Heating and Air Conditioning
A/C Prep with Bracing & Wiring to Breaker Box
Specifications
9,990 GVWR
3,425 est. Curb Weight
23'-11" Interior Length
97" Interior Width
7'-0"Interior Height
83" Width Between Wheel Wells
20" Deck Height
90" X 84" Rear Door Opening
28'-9 ¼" Overall Length
102" Overall Width
114" Overall Height
88" X 66" Premium Escape Door
55 1/4" Tongue Length to Center of Ball
Approximate 14 ¼" Ground Clearance Without Load
3,425 LB Estimated Weight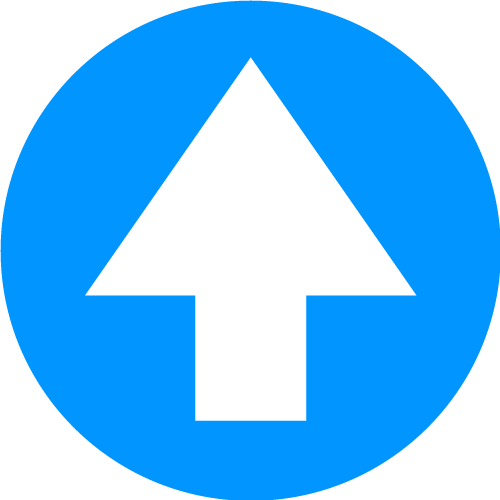 Scroll Down to See More Content